Introduction to dedicated server hosting
Do you need the best-dedicated server hosting in India? A dedicated server gives you the ultimate control, security, and power. We provide dedicated servers for faster and more secure customer hosting. Our standard server configurations will be configured "within one business day". Choose a low-cost dedicated server in India and get money-worth plans.
Despite their cost and complexity, dedicated servers offer many advantages to business customers. Whether you run a resource-intensive e-commerce website or need extra security for your web projects, a Dedicated Server is an answer.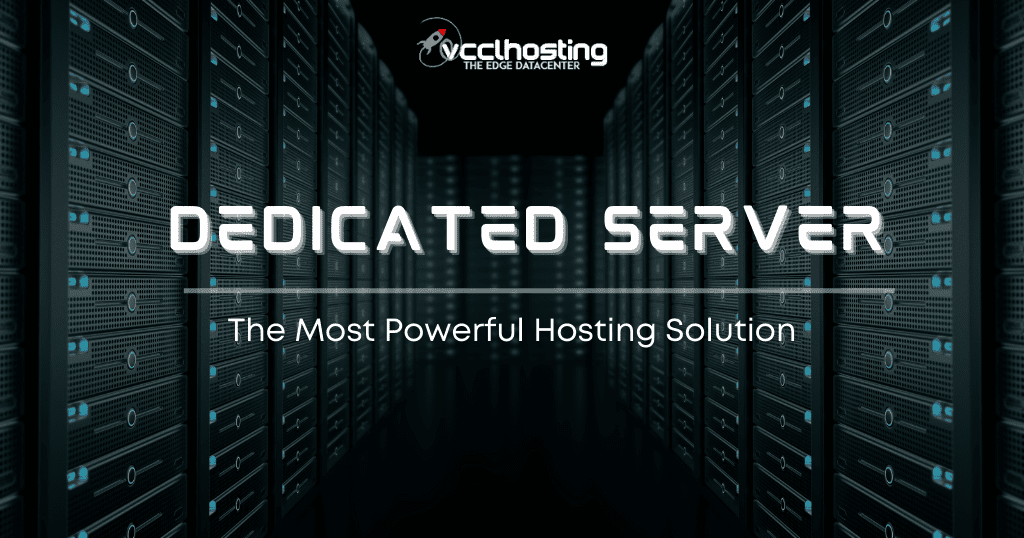 A dedicated server refers to a single computer allocated for the needs of a single client or company. Customers rent hardware from the hosting provider and typically receive network monitoring, Internet bandwidth, and routing equipment. This type of arrangement differs from the typical hosting environment in that you have everything disk space, capacity, and other vital resources for you, thus achieving much better performance.
Above all, with the dedicated server, you have complete administrative control thanks to the installed software that allows it to remotely manage the dedicated server, which is actively maintained in our data center. Dedicated servers are most often used by those who have outgrown shared hosting and virtual hosting and now demand the ultimate in flexibility, reliability, security, and control. Our team of dedicated support experts and engineers manages and monitors the performance of your server which is the best-dedicated server in India, working 24x7x365. VCCLHosting's sole intention is to help you, so grow your business with the best hosting provider in India
Benefits of Dedicated Server Hosting
Dedicated servers, entirely dedicated to your business.
Dedicated server hosting gives you complete control over all aspects of distributed software & Materials.
E-commerce online stores or any other large websites receive a significant amount of traffic, so a shared hosting plan may not be enough to meet your needs, so dedicated hosting is the right solution for you.
Get a dedicated server to build your awesome app and test your app.
Dedicated Hosting gives you flexibility, scalability & reliability to run your application.
The dedicated server will help you increase the performance of the site.
You can easily host all your customers' websites and applications on a dedicated server.
With VCCLHosting you can host all your websites and application on a dedicated server.
Our dedicated servers are trusted by thousands of customers.
VCCLHosing Dedicated Server Hosting Benefits:
You may need an entry-level server or a high-end server for your business needs, the VCCLHosting offers options to choose a dedicated server or have it already managed with us. VCCLHosting offers high-end dedicated servers in India for all required business sectors. We help you meet your needs and perform flawlessly.
Amazing Speed with Intel Xeon Scalable Processors with a total of 12 cores & 24 threads.
Super Fast NVMe Storage.
2.40 Hexa Core Processor
Full root access
Max Turbo Frequency 3.20 GHz.Server availability within 24-48 hrs
provides efficient data retrieval with a 13.75MB cache
Customize the configuration of your servers according to your needs
Dedicated firewall management.
24/7/365 Support
99.9% Network Uptime
Virus and malware scanning and filtering
Provide affordable and reliable dedicated server hosting in India
VCCLHosting Dedicated Server faster, more secure, more reliable, and scalable performance for your WordPress or any other website and application.
Reliable power systems and cooling technologies.
You also get a powerful tools control panel that allows you to manage your website and server quickly and easily. It provides full control over all server configurations and settings.
User-friendly AA Panels for Managing Your Server.
You will get the broadest range of operating system choices, you can select an OS that best fits your web project needs and our team will set it up for you within 30 min. Our team will install the operating system immediately, and installation of the control panel will take a maximum of 3 hr.
VCCLHosting has a highly secure and certified Indian data center. Host our Indian dedicated servers with maximum security. With its high-level security and near-perfect uptime, industry experts consider it the best, data center in Maharashtra, making VCCLHosting the leading and reputed name for the best-dedicated server in India.
Best Dedicated Server in India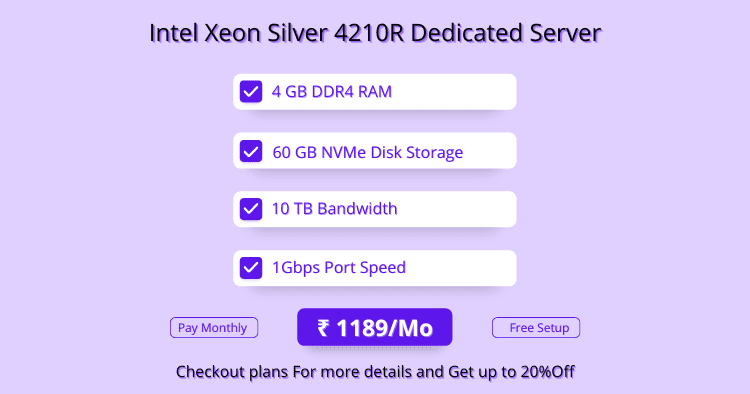 ---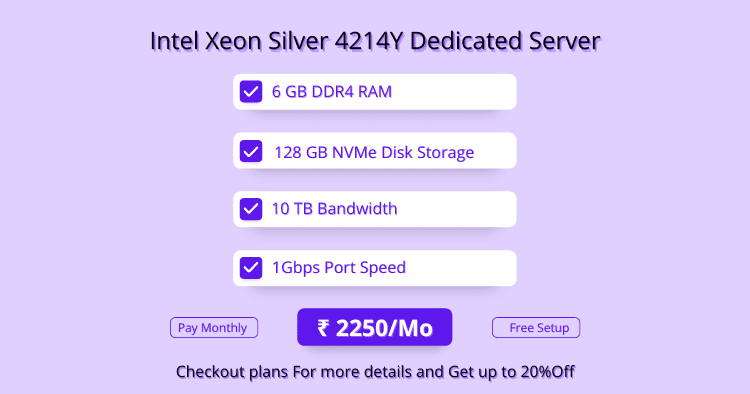 ---
How to Choose the Best Dedicated Hosting Server
When choosing a Dedicated Server Hosting provider, look for one that offers your preferred platform and technical expertise in dedicated server hosting, and a reputation for good technical support and customer service.
Servers must have quality bandwidth, root access, server management tools, 24/7/365 customer service and technical support, hardware replacement times, and network availability.
If you want to know more information about cloud computing, read blogs